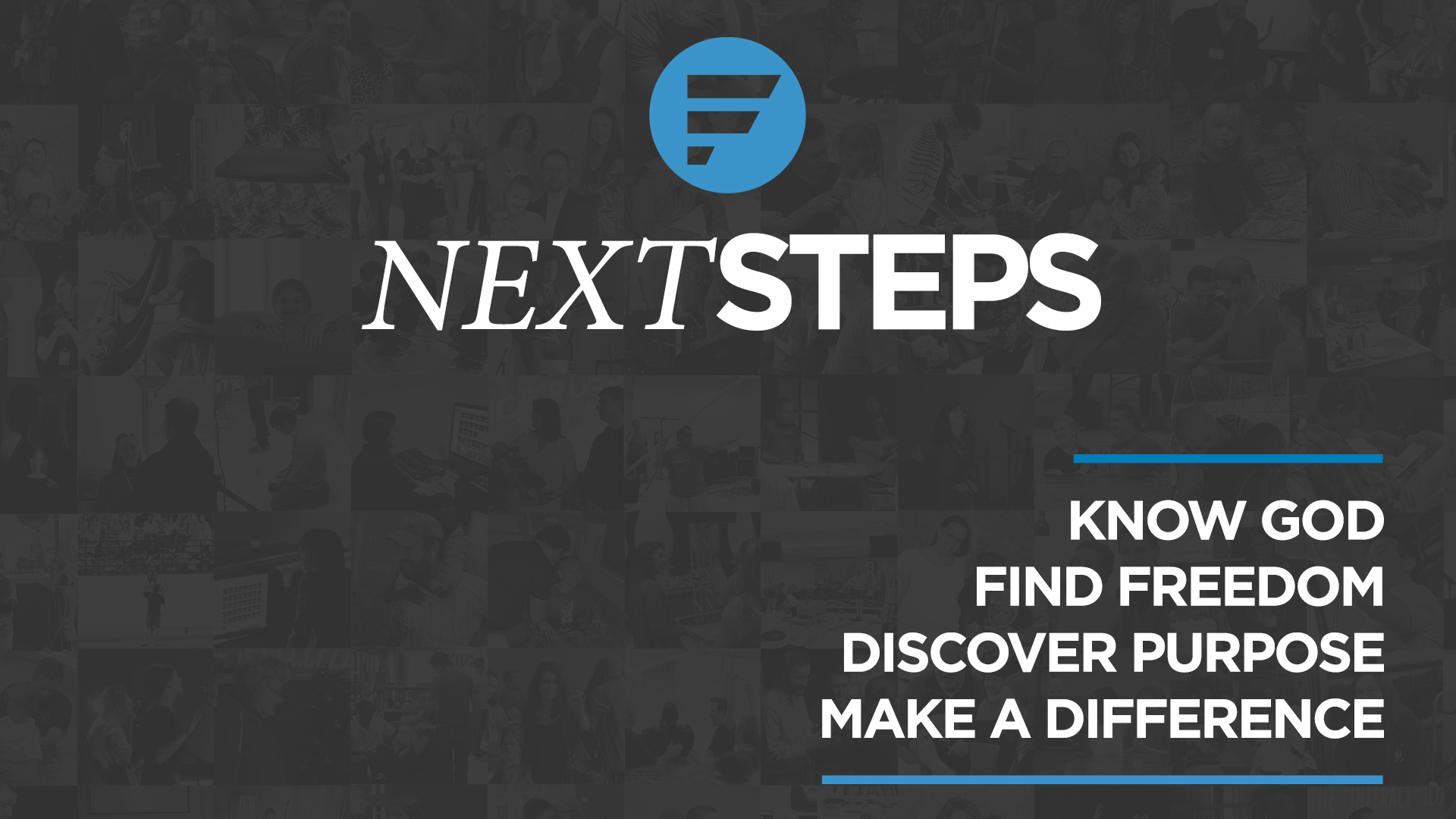 The next session of Next Steps is on Sunday, April 22
This is a process designed to help you know God, find freedom, discover your purpose, and to help you make a difference!
Next Steps is a one day class that lasts about 3 hours and includes a complimentary lunch and childcare. During the session you'll learn about the story behind Faith Community, and more about how God wired you so you can begin making a difference with your unique gifts. You'll also meet Pastors and other church leaders here at Faith. If you are new to the church or maybe just haven't gotten connected yet, Next Steps is a great first step for you!
Have any questions? Contact Lauren Earls at learls@faithcommunity.co.